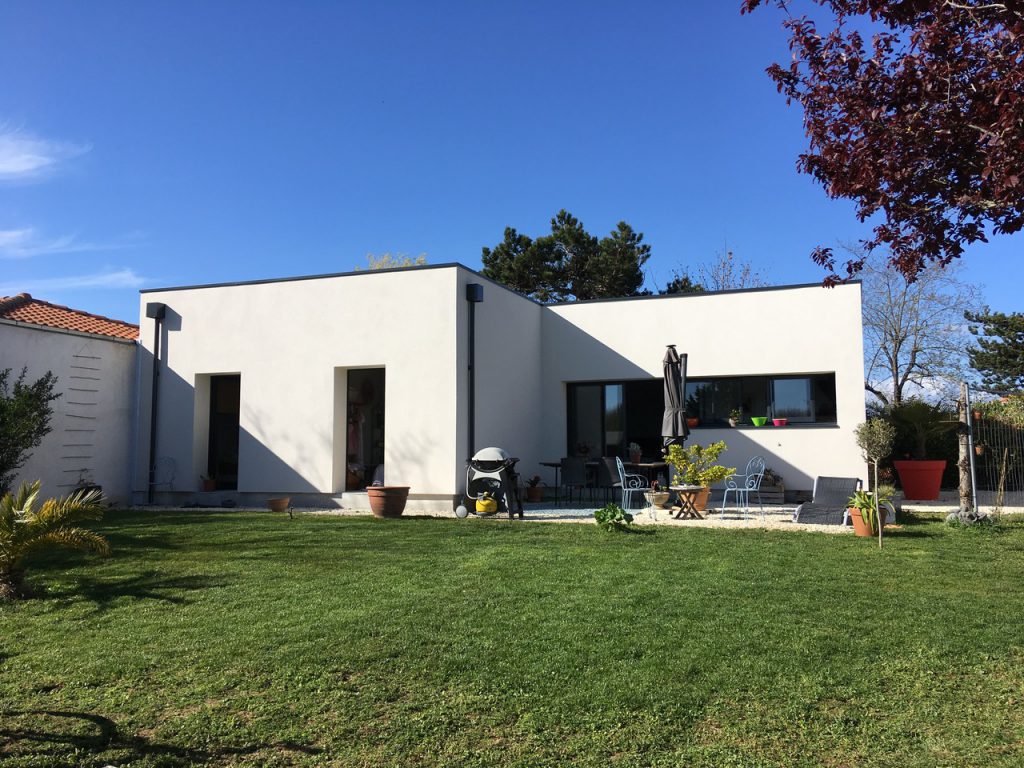 Our home has been completed since June 2018.
Thermal insulation from the outside with Thermibloc formwork blocks, mixed wood/aluminum joinery, air heating with Mydatec Smart 200 double flow ventilation.
Mydatec is the only heating source and is ideal for our needs.
Strengths: no radiators, constant temperature, light maintenance, ultra simple control, silence, possibility to produce cooling in summer.
And especially the consumption: over the year 2018-2019 (measured from November to November) the consumption shows 170 euros!
We are completely satisfied and contact at the top!