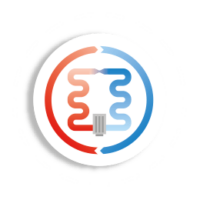 Heats and cools
With one system, simply control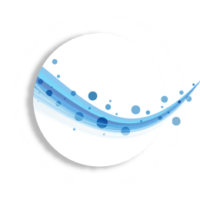 Clean and filtered air
Efficient filtration, free of VOCs and pollutants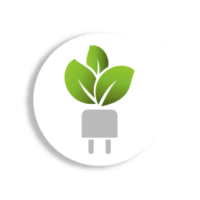 Energy saving
Your energy consumption and costs decrease
Thermodynamic CMV: complete systems for optimal comfort!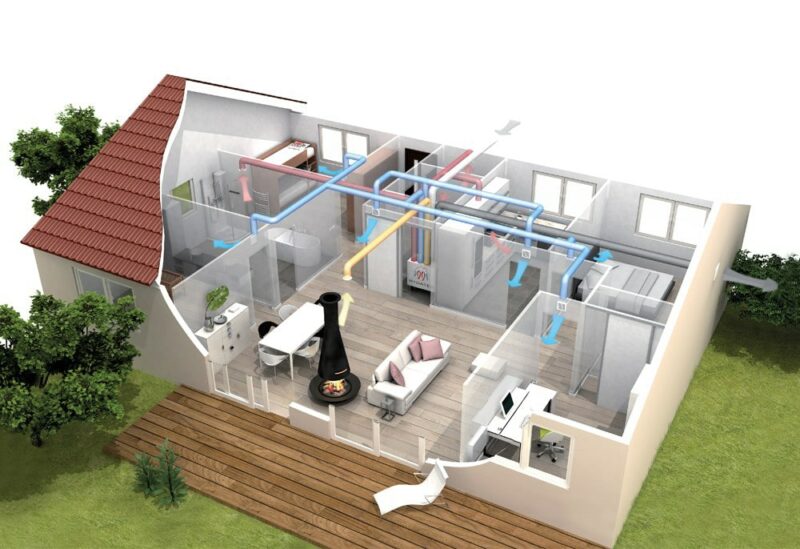 The French manufacturer MyDATEC offers a new generation of CMV that meets the new requirements of the thermal regulation, climate change and your indoor comfort.
The thermodynamic double flow CMVs are able to ventilate, purify, heat and cool your premises continuously and without you having to worry about it!
No more pollutants coming from the outside thanks to a powerful filtration system.
Remove moisture and indoor pollutants by changing the indoor air more than once every two hours.
Use the energy in the exhaust air before it leaves the building to make heat or cooling energy from the air entering your building.
Divide this energy into two zones, day/night or ground floor/floor.
Connect your thermodynamic CMV with a complementary system to improve your comfort.
Control all these solutions remotely.
The advantages of the MyDATEC thermodynamic double flow ventilation system
Ideally designed to improve your indoor comfort, the MyDATEC CMV solution combines a number of advantages.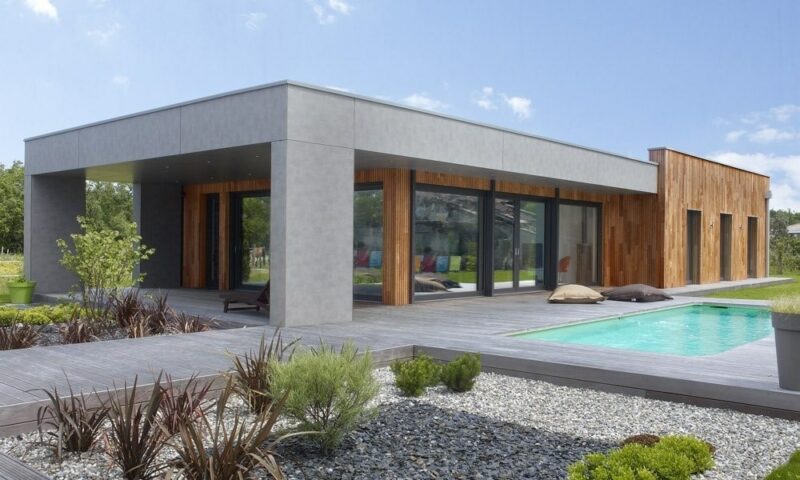 A turnkey service
Benefit from a global support of your project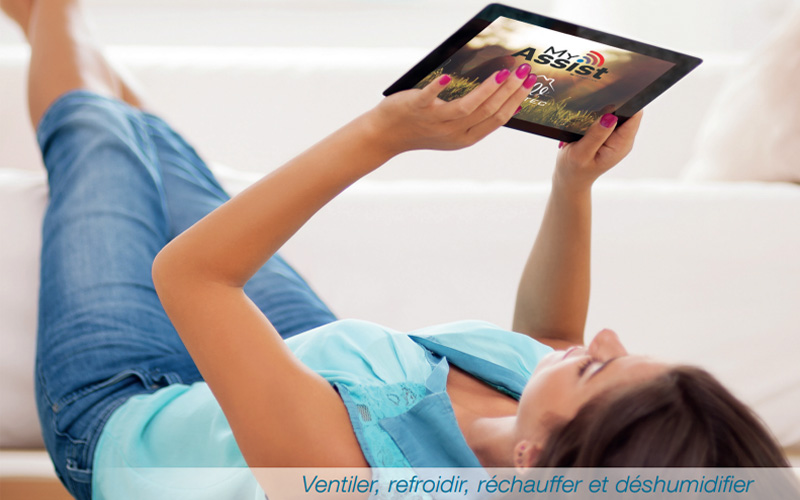 New or existing project, dedicated support: If your project is new, it is subject to the thermal regulations in force. We help the design office to enter our systems in their software with tutorials.
If the project is existing, we advise you based on our field feedback and our 40 years of experience.
Explanations and personalized advice: we help you find the best solution according to your requirements, your geographical location and the performance in terms of insulation and waterproofing of your building.
The personalized aeraulic study of your thermodynamic double flow VMC according to the plans that you will have transmitted to us.
A ready-to-install kit for all the ducts, distribution boxes, vents and airflow accessories
Training of your local installer or referral to a partner installer
Help with commissioning
Service and spare parts available within two weeks
Maintenance and filters Subscriptions available to remember to change them regularly for optimal efficiency of your CMV!
MyDatec warranty: two-year warranty on all your parts
A proactive and innovative player in the field of renewable energy, MyDATEC is a French company based in the Lyon region. Today, it is an institution recognized throughout Europe for its expertise in the design and installation of thermodynamic double flow ventilation systems.
As a French manufacturer for over 30 years, MyDATEC is well ahead of a building sector in full mutation as well as the new thermal regulations.
Located in the Rhône department, 20 minutes from Lyon, MyDATEC strives to advise its customers, adapt to their requirements and offer them the best compromise between indoor air quality – comfort in all seasons – energy savings.
In constant search of innovation, the company regularly improves its systems in terms of performance, regulation and connection to other complementary systems to respond to a multitude of construction projects.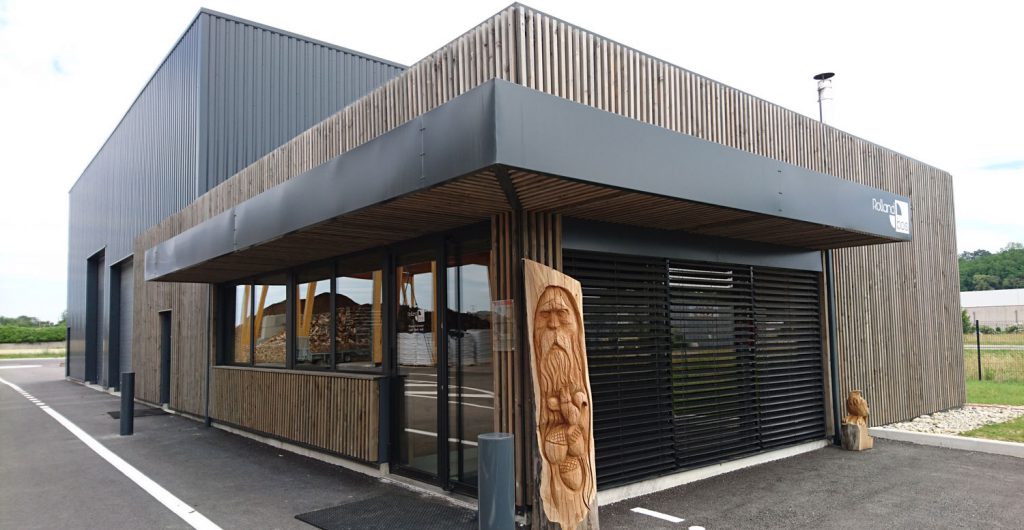 Tertiary offices 100 sqm
Rolland Bois in Oytier (38)
Machine: 200 H with change over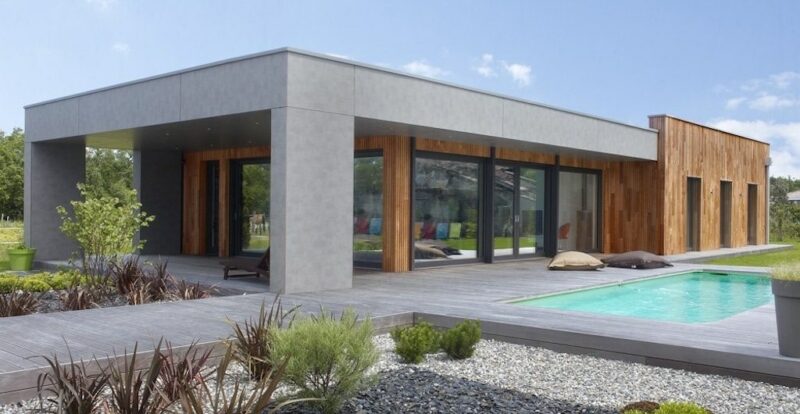 Single-storey house
Plaisance du Touch (31)
Model: Smart 200 + – 2019
Frequently asked questions
News and advice
An aging system, a breakdown or the need to have a truly optimal system: we have the solution for your HVAC replacement! MyDATEC offers you a complete, ready-to-install package with a specific [...]
A part of the MyDATEC team will be pleased to meet you on this occasion. Do not hesitate to contact us now! To learn more about the 51st Congress of Architects from [...]
To find the article, click here: First concrete elements concerning the RE 2020 - RE Bâtiment - Environmental regulation in France (re-batiment.fr) Note: these items are subject to change based on government [...]