An aging system, a breakdown or the need to have a truly optimal system: we have the solution for your HVAC replacement!
MyDATEC offers you a complete, ready-to-install package with a specific adaptation kit in place of your old system.
Many equipments are replaceable such as :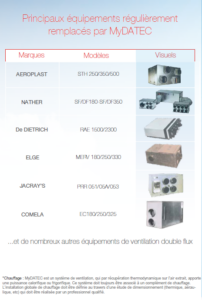 Your current system is not in the list above, we surely have a solution for your replacement!
Want to know more about our repla