MyDATEC, French manufacturer of CMV with an expertise of more than 40 years.
A proactive and innovative player in the field of renewable energy, MyDATEC is a French company based in the Lyon region. Today, it is an institution recognized throughout Europe for its expertise in the design and installation of thermodynamic double flow ventilation systems.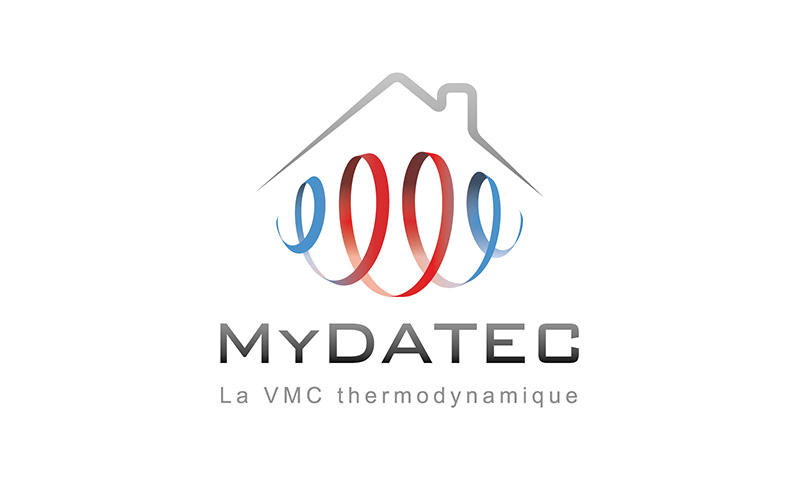 As a French manufacturer for over 40 years, MyDATEC is well ahead of the changing building industry and the new thermal regulations.
Located in the Rhône department, 20 minutes from Lyon, in Gleizé, MyDATEC strives to advise its customers, adapt to their requirements and offer them the best compromise between indoor air quality – comfort in all seasons – energy savings.
In constant search of innovation, the company regularly improves its systems in terms of performance, regulation and connection to other complementary systems to respond to a multitude of construction projects.
The technology developed by this company offers a 3-in-1 system that allows in a single device to simultaneously :
Ventilate / Purify
Heating
Refresh
the professional or residential premises in a continuous and automatic way.
MyDATEC is also an array of complementary systems and services offered by experts who follow projects from A to Z.
The fields of application are the following:
Individual houses (new and renovation)
The small tertiary sector (schools, nurseries, town halls, medical offices, etc…)
The replacement of old systems of double flow ventilation and heat pump on extracted air obsolete (Aeroplast, Comela, De Dietrich, REA, ELGE, Jacray's, Nather, etc…)
link applications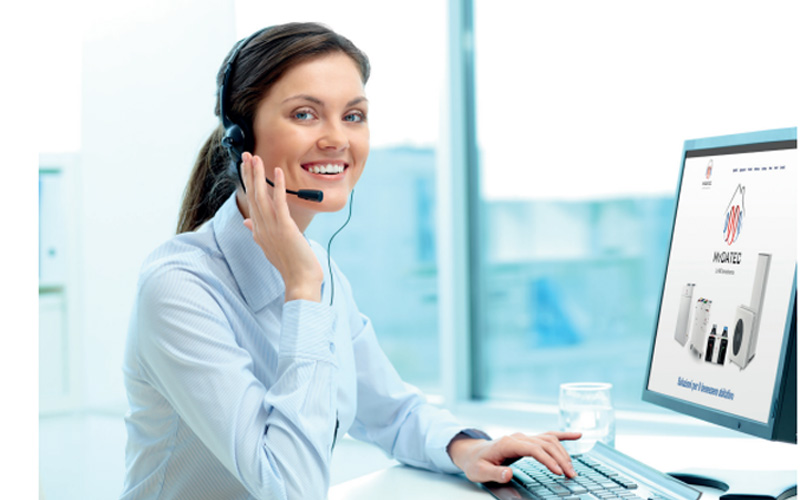 A turnkey service
Benefit from a global support of your project:
New or existing project, a dedicated support:
If your project is new, it is subject to the thermal regulations in force. We help the design office to enter our systems in their software with tutorials.
If the project is existing, we advise you based on our field feedback and our 40 years of experience.
Explanations and personalized advice: we help you find the best solution according to your requirements, your geographical location and the performance in terms of insulation and waterproofing of your building.
The personalized aeraulic study of your thermodynamic double flow VMC according to the plans that you will have transmitted to us.
A ready-to-install kit for all the ducts, distribution boxes, vents and airflow accessories
Training of your local installer or referral to a partner installer
Help with commissioning
Quickly available after sales service and spare parts
Maintenance of your CMV and filters Subscriptions available so that you don't forget to change them regularly for optimal efficiency of your CMV
The MyDATEC warranty is two years
MyDATEC is a story that lasts
The adventure began in 1976. Since then, MyDATEC has become the specialist in extract air heat pumps. Let's take a few lines to trace the development of the company since its creation.
– 1976: The adventure begins with the creation of the company GAC by Xavier Faurite and Alain Berthier. They are both specialized in the distribution of energy saving equipment. The first products presented are solar collectors, electric heating cables and heat pumps.
– 1980-2000: The company develops and specializes in heat pumps on extracted air. For 20 years, we have witnessed the development of this technology.
– 2000: The development continues as a pioneer of thermodynamic double flow ventilation. GAC launches the DATEC brand and at the same time registers the "VMC Thermodynamique" brand.
– 2009: This year marks the launch of the new DATEC RT model.
– 2010: The milestone of 4,000 machines installed in France is reached.
– 2011: The DATEC brand is renamed MyDATEC
– 2012: MyDATEC launches a new image in a quest for modernization. Its new logo appears.
– 2013: MyDATEC obtains the V title for its machines. The so-called Title V procedure is a real asset for companies dealing with heat and cold.
– 2014: MyDATEC launches SMART, the new range of "intelligent" machines.
– 2017 : Complementary systems are integrated into the catalog
– 2020 : CMVs can now be controlled remotely
– 2021 : Relocation of the company's headquarters to Gleizé (69)
One thing is certain, we still have many years to go to continue writing our history.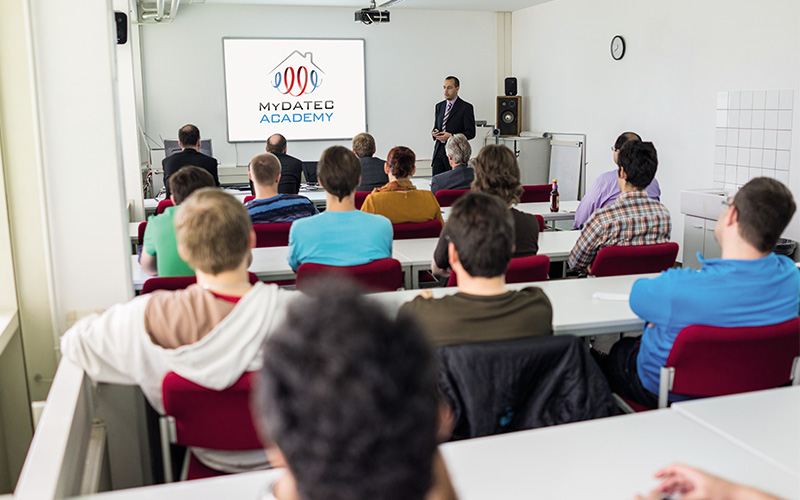 MyDATEC has a network of HVAC installers to make sure you have one near you
MyDATEC has established a network of installers to ensure quality services online with its expertise of over 3 decades. Our success is also due to the fact that we know how to surround ourselves with quality partners: architects, project managers, design offices, builders of individual houses, and building professionals among others.
With a 95% customer satisfaction rate, see our testimonials
In order to bring you the experience of users of MyDATEC services, we have set up video testimonials from our customers. Who better than our customers to tell you about our facilities. From experiences on new houses to renovation, see the different testimonies of our customers here :
Key information and news from MyDATEC are available on our dedicated page
Do not hesitate to visit our News page to stay informed of the latest news and other news around the CMV
When the media talks about us…
Find here our press and web publications as well as the blogs of our customers who speak about us.