MyDATEC was holding a press conference on March 10, 2015. Entitled " Finally a double flow CMV capable of diffusing the hot air of the wood stove ", the event allowed to present the thermodynamic CMV MyDATEC and its new offer of coupling on a wood stove. MyDATEC took the opportunity to announce its partnership with the AlpenWood brand of the INOVALP group.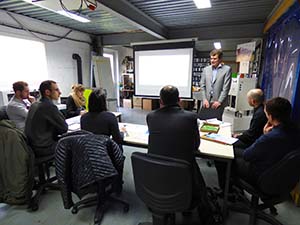 A rich and varied program
The press conference started at 10:00 am with a friendly breakfast. It welcomed various speakers to confirm the MyDATEC solution as innovative and compliant with the RT2012 thermal regulation.
The design office Abiréose was pleased to come and comment on the presentation of the products, in particular by simulating the technology on buildings larger than 100m². Abiréose is a thermal engineering and project management office implementing the latest techniques for healthy, economical and responsible buildings.

MyDATEC has partnered with Inovalp to offer a complete, custom-made service " Made in France ". Inovalp, manufacturer of the AlpenWood pellet stoves, commented on the performance of the product coupled with the MyDATEC thermodynamic ventilation system.
Following this press conference, the whole team went to a construction site. Mrs. Bernard's house allowed us to show a concrete example of what the new offer could do. In this house, the MyDATEC thermodynamic CMV was coupled with a log stove. Comfort and energy savings were demonstrated concretely, the electric meter of the inhabitant showed an expense of 50€ per month for the global consumption of electricity of the whole house, all equipment included.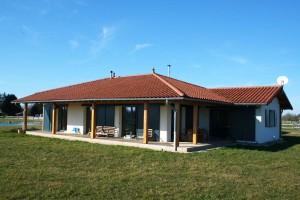 Download the press kit of the press conference.