Heat pump ventilation
MyDatec : specialist in ventilation with heat pump
The
MyDATEC thermodynamic ventilation system
is a 3 in 1 multifunctional system, allowing to ensure the function of double flow CMV, and to bring heating and cooling power to homes.
The concept is based on the coupling of a
ventilation with heat pump
. This process, also called
Thermodynamic double flow ventilation
This process, also called thermodynamic double flow ventilation, allows to recover the calories of the polluted air of the house before rejecting it outside, to transmit them to the pure air, blown inside the house.
Our products equip about 4000 ventilation systems with heat pumps in France, and are suitable for all types of housing.
The Smart V range
The Smart V range (former RTV range) from MyDATEC is intended for new homes. The Smart H range ( former RTH range) also allows you to replace your old heating system such as Dietrich RAE, Jacray's, Comela, aeroplast, RTR3000, RTR2000 in an existing house.
See our article on "
MyDatec, as a heating solution
".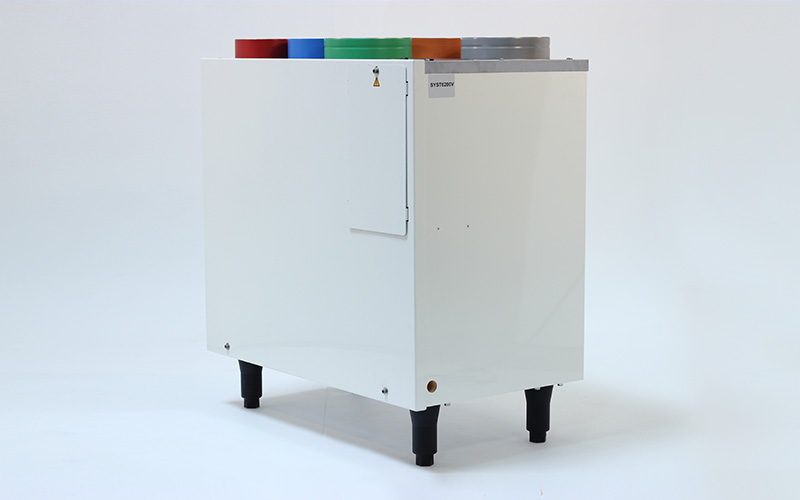 More information on ventilation with heat pump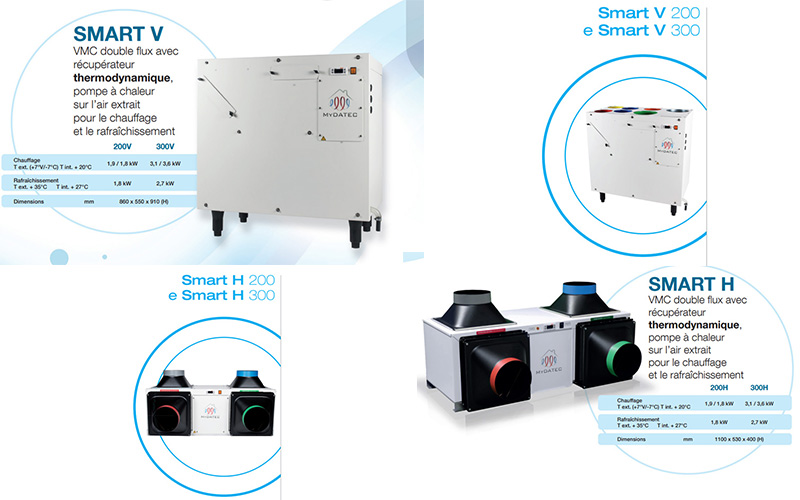 MyDatec offers ecological multifunctional HVAC solutions. Our concept of ventilation with heat pump allows to heat a house during winter, but also to cool the air of your interior in summer (limited power from 2 to 3 Kw according to the range)
We develop our activity in several sectors. Our controlled mechanical ventilation system is suitable for individual houses, the medical sector, small service companies and even shops.
To learn more about ventilation with heat pump, contact us. You can also fill out a form to consult us, we will establish a feasibility study for the installation of our systems in your home.
Suggested links to visit for Heat Pump Ventilation
How does a Ventilation Ventilation works? MyDATEC

How does a Ventilation
Ventilation works? Single flow ventilation Double flow ventilation thermodynamic heat pump animation to understand the operation MyDATEC
Replacement of old HVAC and heat pump systems with MyDATEC thermodynamic double flow HVAC: De Dietrich RAE AEROPLAST COMELA JACRAY'S NATHER
New construction BBC VMC heat pump MyDATEC double flow thermodynamic ventilation heating fresh air made in France
Air quality VMC MyDatec: ventilation by thermodynamic double flow VMC and heat pump home ventilation
Air/air heat pump

Principle – MyDATEC
The principles of a thermodynamic double flow ventilation systemMyDatec
Principle – MyDATEC the principles of a thermodynamic double flow ventilation heating cooling ventilation heating cooling BBC house
Renovation in Corsica

Replacement of a heat pump
AEROPLAST heat pump with a MyDATEC system
Replacement of an AEROPLAST heat pump with a MyDATEC solution