DIEULOUARD (54380)
Type of project : Replacement
Context
Built in 1983, my house is equipped from the beginning with a double flow thermodynamic DE DIETRICH RAE1500. This device worked until 2011 and as spare parts were no longer available, DE DIETRICH directed me to MyDATEC whose system was perfectly adaptable to the existing one.
On the advice of MyDATEC, a certified installer (Mr. Hervé SIMON), came to make a diagnosis of the installation in place and to indicate the points of improvement to bring.
The suspended compressor is quiet and the additional comfort provided by the ventilation and the homogeneity of the temperatures is appreciable. In use for 3 months, the device has proven to be very efficient and has given me complete satisfaction for the moment as a complement to my electric heating.
I would like to thank the MyDATEC sales person for her responsiveness and competence.
Francis.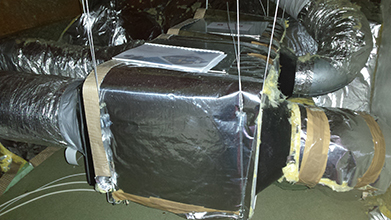 Replacement of DE DIETRICH machine by RT 200H MYDATEC