Energy Pigeonholes: Barbara Pompili and Emmanuelle Wargon present the new energy performance diagnosis for housing – February 16, 2021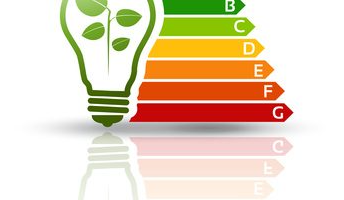 Provided for in the ELAN law enacted in 2018, the overhaul of the energy performance diagnosis (DPE) will come into effect on July 1 2021, the new diagnoses will then become enforceable
The energy performance diagnosis is a daily tool for French : displayed on real estate ads, systematically presented when selling or renting, it provides information on the performance of of a home and guides the choices in terms of energy efficiency work. renovation.
The result of a broad consultation process involving all stakeholders, real estate professionals, actors of the energy renovation and consumer associations, the redesign of the ECD makes it possible to achieve three results:
– An ECD with a unified and reliable calculation method and therefore sees its legal value reinforced by being enforceable.
– A more readable, easier to understand and more which allows the French to be better informed about the energy quality of their housing
– An ECD that better takes into account the issue of the fight against climate change in the housing rating, with a double threshold energy-carbon label to determine the energy label.
The F and G labels of this new DPE will designate, as soon as it comes into force, the dwellings qualified as "energy passoires". The new thresholds do not affect the number of energy flaws currently estimated at 4.8 million homes by the latest study of the Ministry of Ecological Transition. In accordance with the commitment of the Citizens' Climate Convention and the Climate and Resilience Bill brought forward by Barbara Pompili, all energy flats will be banned from being rented by 2028.
The three ministerial orders implementing the new ECD will be submitted for public consultation and mandatory bodies in the coming days before publication in March. All new diagnoses made from July 1, 2021 onwards will follow the method and format determined by this overhaul.
To download the new press kit – Energy performance diagnosis, go here