APPLICATION:
The extract units are placed in the so-called "wet" or "technical" rooms. In fact, for the thermodynamic double flow CMV, these vents have the function of "sucking" the polluted and humid air from your house. They are essential to ensure a good air quality in your house. They are therefore found in bathrooms, shower rooms, toilets, and they are also installed in the kitchen.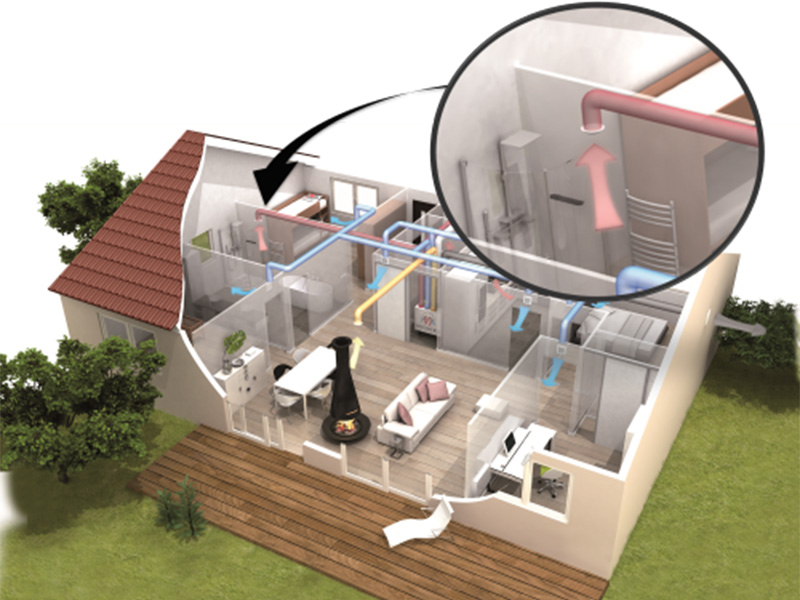 The self-adjusting single extract units ensure a determined extraction flow in a pressure range between 50 and 160 Pa. Each room has a regulatory flow rate (see the flow rate regulation – decree of March 1982), and for each flow rate there is a specific self-regulating vent.
If you choose the ready-to-install" accessory kit with your MyDATEC thermodynamic CMV, then it is the dedicated technical design office that will size the registers according to the configuration of your site, and will prepare the registers adapted to each of your technical rooms.
You will then only have to refer to the plan provided in your thermodynamic CMV kit + "ready-to-install" accessories kit to position the self-regulating extract units.
TECHNICAL DESCRIPTION :
(1) Removable grill
(2) Control module
(3) Body of the mouth
(4) Sleeve with lip seal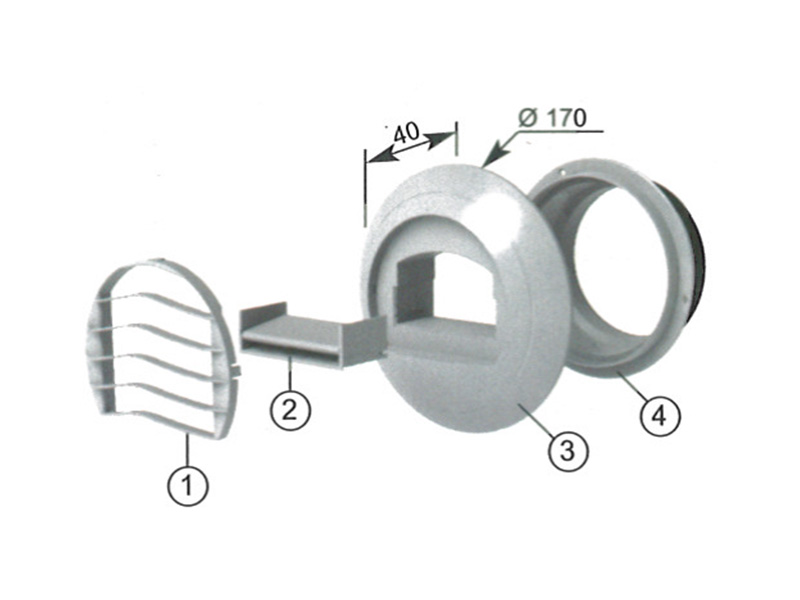 IMPLEMENTATION:
In wall position, the exctraction units of your MyDATEC thermodynamic V%Mc are mounted by simply fitting on a Ø125 sleeve fixed beforehand on the duct. The lip seal ensures the maintenance and the sealing. In ceiling, the implementation can be done by using a 3 claws plasterboard sleeve (from Ø80 to Ø200 mm).