Optimize the performance of your ventilation system by using the air from your Canadian air well to cool or heat your home.
Benefits
Intelligent management of your Canadian air shaft
Optimized temperatures and times
Field of application
Habitat
Tertiary
– Double flow ventilation system
– Insufflation ventilation system
Implementation
Flat mounting is mandatory
2 Air inlet Ø200 / 1 Air outlet Ø200
Power supply 230 VAC (1.5mm²)
Screen connection 4 conductors 0.5mm² (12V + Modbus link)
from the bypass
Description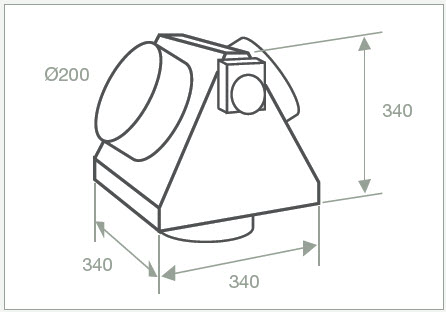 The MyDATEC automatic ByPASS is a 3-way air distributor, with 2 electrically controlled positions managed by a touch control. Depending on the independently adjustable heating and cooling temperature, the control allows the selection of one input rather than the other by temperature comparison to ensure an optimization of the heating or cooling function.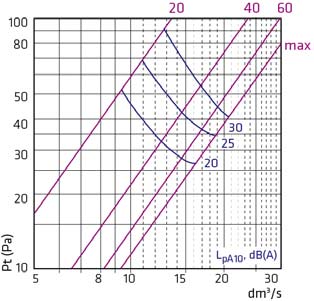 Range
| DESIGNATION | REFERENCE |
| --- | --- |
| Automatic bypass Ø200 | KIT_BYPASS_AUTO_D200 |
Technical specifications
Bypass page on the touch screen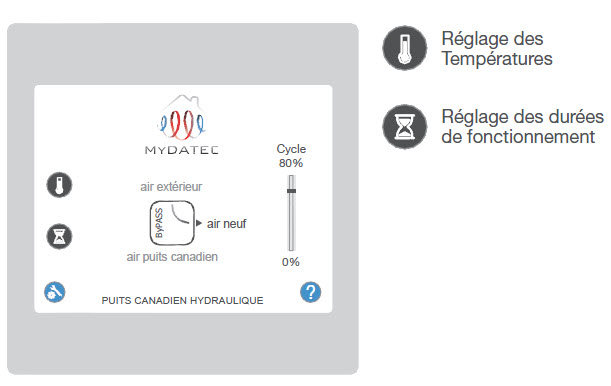 Automatic bypass operation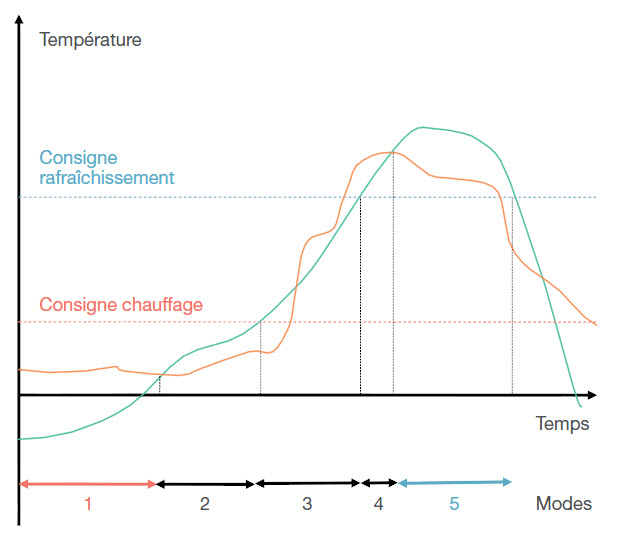 LEGEND
———Temperatureof the Canadian air well
———Externalair temperature
– Mode 1: Heating by air recovery from the well
Outdoor temperature < Setpoint temperature
Heating and Temp. Well > Temp. Outdoor Air
– Mode 2: No recovery
Outdoor temperature < Heating temperature and Temp.
Well < Temp. Outdoor Air
– Mode 3: No recovery
Heating temperature < Outdoor temperature <
Cooling temperature
– Mode 4: No recovery
Outdoor temperature > Cooling temperature
and Temp. Well > Temp. Outdoor Air
– Mode 5 : Cooling by air recovery on well
Outdoor temperature > Cooling temperature
and Temp. Well < Temp. Outdoor Air