Entirely made in France, the system is specially designed for high energy performance houses, in conformity and in total agreement with all the regulations in force related to ventilation and the evolutions of the RT 2012.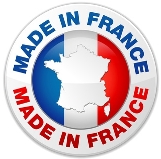 MyDATEC now has 30 years of experience in thermodynamic ventilation. Pioneer of the technology of heat pump on extracted air and thermodynamic CMV, the company has registered more than 10 years ago the brand Thermodynamic CMV. The thermodynamic CMV is a system patented by INPI and protected by MyDATEC.
With more than 4,000 homes already equipped with this system in France, MyDATEC has received excellent feedback on the performance, reliability and comfort provided by the system. The numerous user testimonials, which can be consulted on the MyDATEC website, allow undecided users to be reassured and to adopt this technology.