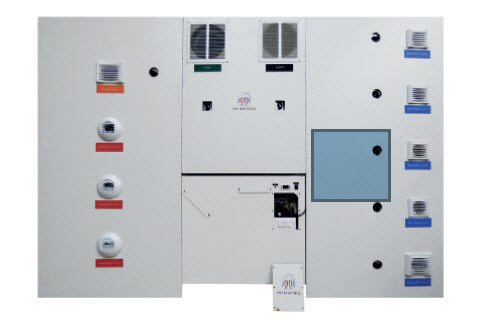 MyDATEC test bench for balancing flows
Request a convention on contact@mydatec.com

Benefits
Certified installer of thermodynamic double flow and network balancing
Partner representing MyDATEC
Compliance
MyDATEC training
Public concerned: Electricians, Heating engineers, Refrigeration engineers
Duration: 1 day
Location: MyDATEC premises + 1st project
Price: consult us
Number of people: min 4 – max 8
Pre-requisites: electrical knowledge, experience in HVAC, building experience
Teaching tools: equipped installation, MyDATEC airflow bench. Evaluation of the acquired knowledge at the end of the course.
At the end of the training
Master the MyDATEC products.
Assimilate refrigeration notions on thermodynamic equipment.
Integrate the balancing procedure of the air network.