Thermodynamic VMC assistance
YOUR CLIMATE REVOLUTION IS UNVEILED!
French manufacturer, MyDATEC has more than 4,000 installations of its thermodynamic CMVs on the territory (3-in-1 system).
The company has been an expert in this technology for more than 20 years and is investing heavily in R&D, with the ambition of becoming a major player in indoor air quality. Our thermodynamic double flow system is a real alternative solution for the heating, ventilation and cooling of low-energy and passive houses while ensuring optimal indoor air quality.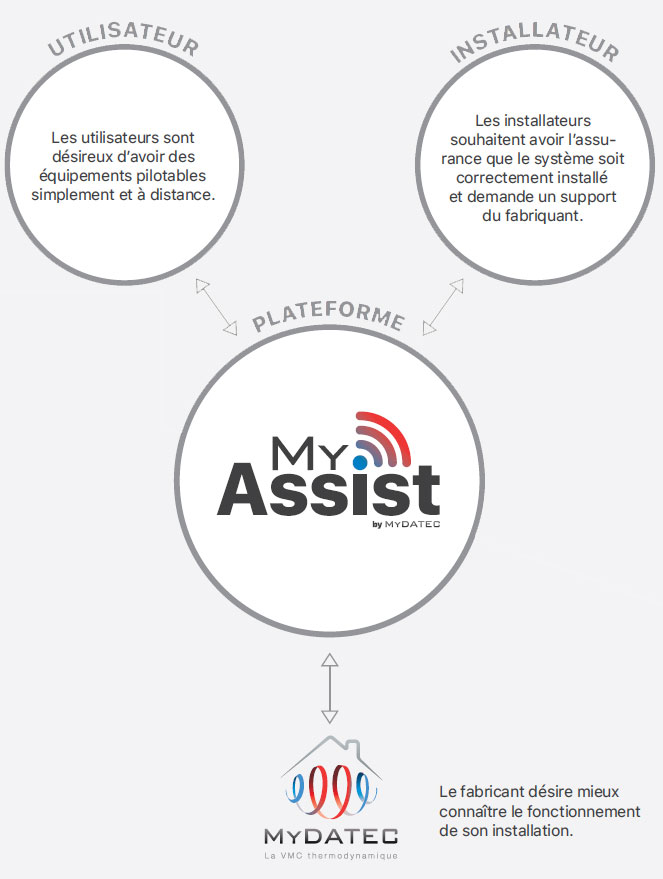 MyDATEC has created a platform that collects all the data captured on its connected thermodynamic CMVs. This information is passed on to the engineers and designers, who can continuously improve the system. The more MyDATEC users there are, the better the model becomes. The customer relationship is really changing dimension!